Pimpernel Botanic Garden Harmony Coasters Set of 6
Factory Direct
Pimpernel Botanic Garden Harmony Coasters Set of 6
YOUR PRICE
SALE PRICE
$15.00
A true British classic, Botanic Garden's delightful mixture of beautiful floral motifs interspersed with unexpected butterflies and the iconic triple leaf border creates a stunning mix and match collection for the table. Made in England, this Portmeirion Botanic Garden 30-piece dinnerware set includes 6 of each: 10.5" dinnerplate, 6.5" side plate, 14 ounce flared tankard mug, 6.5" oatmeal/soup bowl and 8.5" pasta bowl.

The lovely botanical illustrations on the deep pure white pottery belie its strength and durability and makes Botanic Garden the perfect collection for busy family homes. Designed for everyday living, all pieces are dishwasher, microwave and freezer safe.
These Botanic Garden Dinner Plates are generously sized at 10.5". Each plate showcases a single floral motif from the garden surround by the iconic triple leaf border. The durable fine earthenware is dishwasher, microwave and freezer safe. Dinner plate motifs include: Flowering Almond, Sunflower, Hydrangea, Foxglove, Azalea and Sweet Pea.
These Botanic Garden 6.5" Side Plates are perfectly sized for salads, appetizers or desserts. Each plate features a single floral motif picked from our garden surrounded by the iconic triple leaf border. Made for everyday living, these plates are dishwasher, microwave and freezer safe. Side Plate motifs include: Narcissus, Premula, Fuschia, Pansy, Daisy and Convolvulus.
Each Botanic Garden 6.5" Oatmeal/Soup Bowl displays a single floral motif bordered with our signature triple leaf border on the inner edge. This bowl is ideal for cereal, soup or ice cream with an 8 ounce capacity. Made of durable fine earthenware, they are dishwasher, microwave and freezer safe. Featured motifs include: Sweet Violet, White Campion, Herb Robert, Harebell, Cinquefoil and Lavender.
A garden full of florals decorate these Botanic Garden 8.5" Pasta Bowls. Their size and shape make them ideal for enjoying a delicious bowl of pasta, salad or even as a small serving bowl. Made for everyday living, the fine earthenware bowls are dishwasher, microwave and freezer safe. Featured motifs, decorated with the signature triple leaf border on the inner edge of the bowl, include: Iris, Belladonna, Treasure Flower, Dog Rose, Garden Lilac and Sweet William.
Botanic Garden Flared Tankard Mugs are a generous 14 ounces and feature an ergonomically designed handle to ensure an enjoyable drinking experience. Made for everyday living, the mugs are dishwasher, microwave and freezer safe. Each mug features a single motif from the garden including: Sweet Pea, Peony, Garden Lilac, Sweet William, Daisy and Dog Rose
Discover
Botanic Garden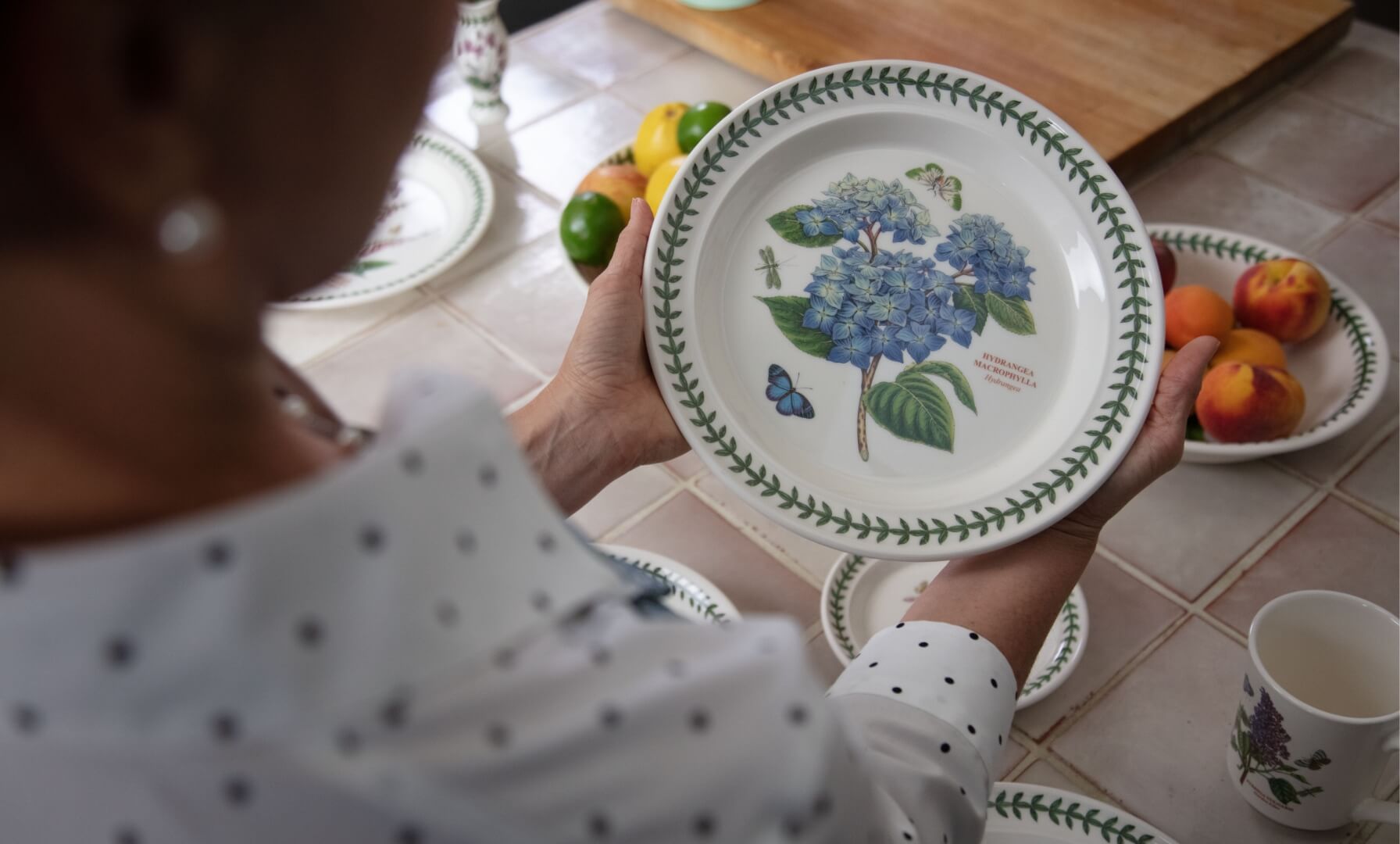 Botanic Garden makes everyday occasions special – like an enjoyable Sunday breakfast with the family, or afternoon tea and a catch-up with friends. Each and every ceramic piece is made with care, attention and love, passing through 22 hands before being ready for a home.
Launched in 1972, Botanic Garden was uniquely different. The collection captured the new mood for casual dining. Botanic Garden became an instant success and has become a classic of British design and hailed as the world's most popular casual tableware design.
We Think You'll Love These
ADD TO YOUR COLLECTION
Shop
The Essential Table
The Essential Table $499 (if bought separately $849)
The Essential Table for Six features our exclusive 30 piece Botanic Garden dinnerware set, Nambé Skye flatware and Nambé Skye Tumblers—the foundation for everyday dining and entertaining.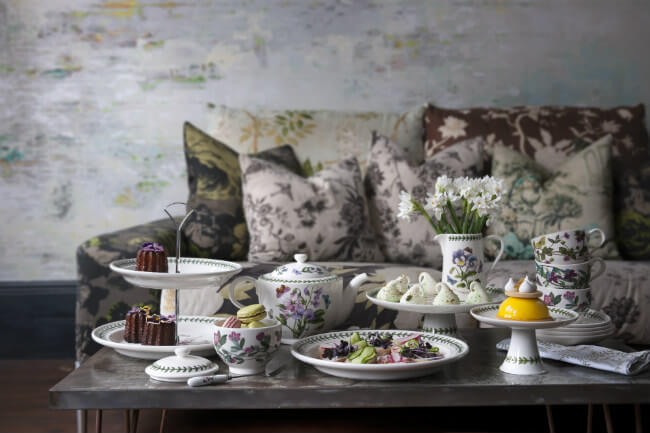 Learn About
Portmeirion
Portmeirion was founded in 1960 by the legendary pottery designer Susan Williams-Ellis and her husband Euan Cooper-Willis. Susan sadly passed away in November 2007 but her philosophy of creating collections that are not only beautiful but also functional and affordable lives on at Portmeirion.
Always at the forefront of contemporary design, Susan Williams-Ellis was renowned for her originality in both design and manufacturing techniques. This has led to her enviable reputation for producing striking shape and pattern designs that were trend setting and had worldwide appeal – designs that are now seen as iconic.
READ MORE
Botanic Garden was launched in 1972 and since then has become loved worldwide and recognized by many as synonymous with great British design – a classic that, with new shapes and motifs, has remained as fresh and exciting today as it was in 1972.
Learn more at https://www.portmeirion.com/about-us
See How It's Made
DISCOVER OUR FACTORY
The creation of Botanic Garden requires skill, dexterity and innovative design. Watch as our artisan create the iconic Botanic Garden Collection.
Package was specifically designed to prevent breakage of your Botanic Garden dinnerware set. We have simulated package handling here so you can be confident your dinnerware will arrive in pristine condition.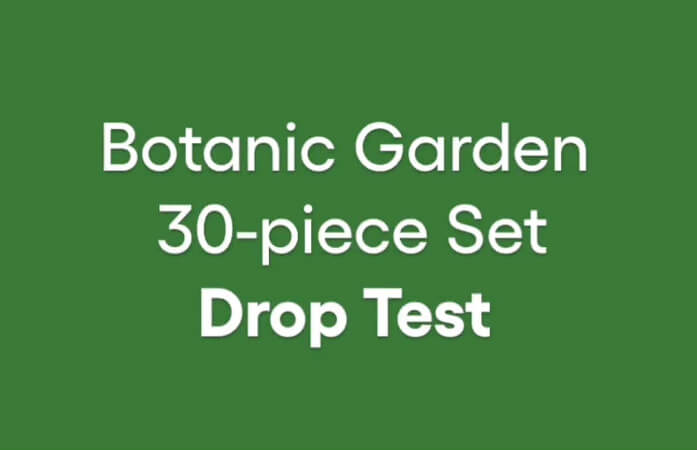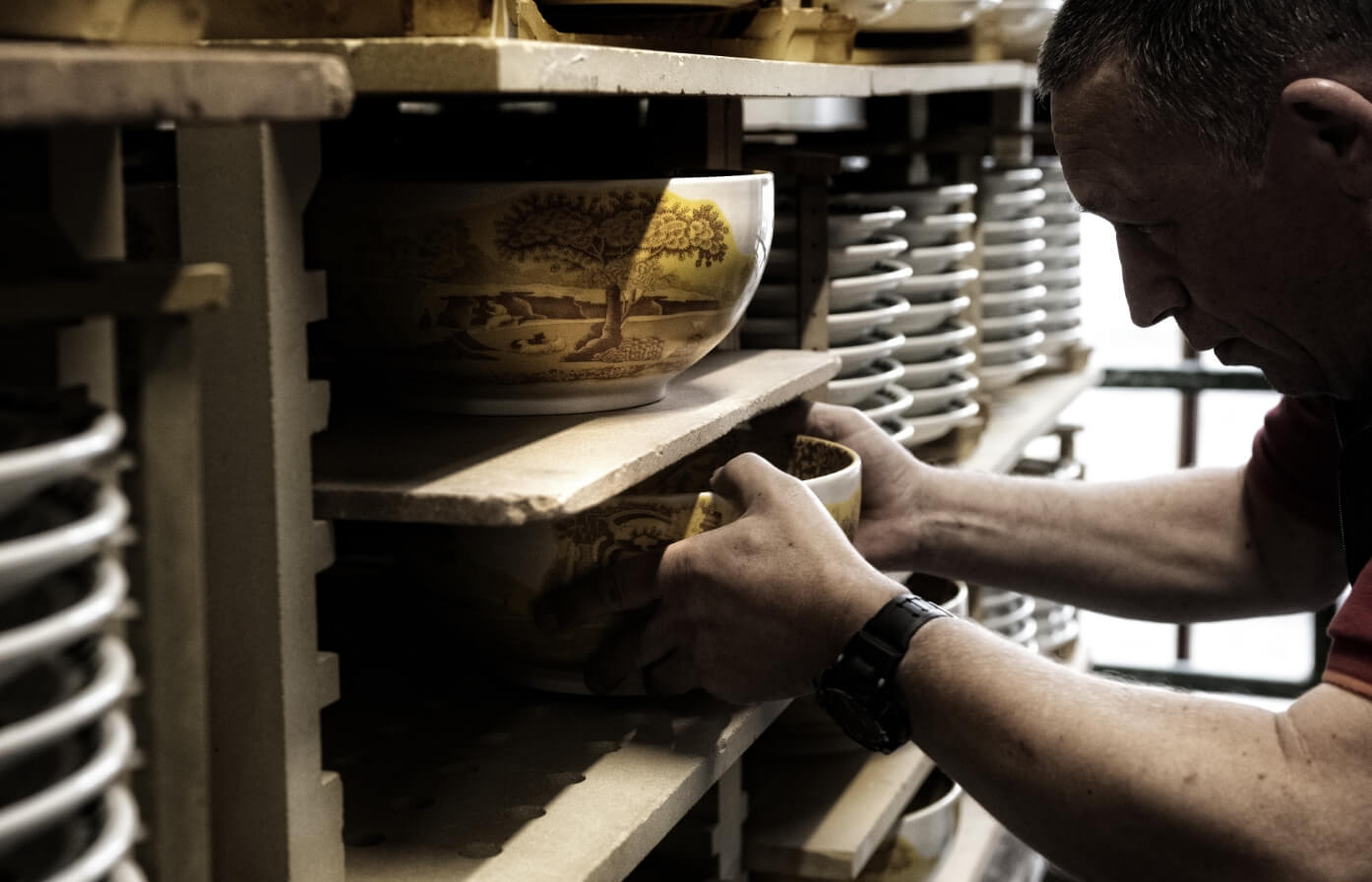 YOUR PRICE
SALE PRICE
$15.00
The premier brand for placemats and coasters, Pimpernel offers an array of beautiful designs for the tabletop. Guaranteeing quality, Pimpernel placemats and coasters use a 5mm board which is topped with an art print and then totally sealed with a high quality lacquer finish that is both stain resistant and heat resistant to 100˚C/210˚F. The bases of the placemats and coasters are then finished with a hardwearing cork that protects your precious furniture and work-surfaces from stains and scratches.

Featuring Portmeirion's Botanic Garden Harmony design of beautiful vibrant butterflies, this set of 6 coasters from Pimpernel is a stunning addition to the home.
Custom Attributes
UPC:

749151686229

Product:

Cutlery and Accessories

Material:

Cork-backed Board

Dimensions:

4 Inch Square